Furnace & Air Conditioning
Furnaces
Need your furnace repair and inspection done fast?
We are just a quick call away!

The Air Is Blowing Cold!
The last thing that anyone needs on a cool night is their furnace blowing cold air throughout your house. Not only are you struggling to keep your family warm, but you occupied with thoughts of your bank account getting crushed.

Take a deep breath…
Our mission is to maximize the life of your furnace. We want to do our best to do your heating repair and help you plan for an eventual replacement where possible. Furnaces typically have 10-year warranties but can last, with proper maintenance, upwards of 20 years or even longer.
Our technicians are trained to work for you to resolve the problem as efficiently and cost-effectively as possible. The last thing you need is a pushy salesman that's got you "right where he wants you" and tries to sell you brand new equipment that you may not need for another couple of years.
Get a furnace diagnostic done right from someone you can trust.
We aren't just furnace experts, we are trained HVAC technicians who will look at your entire system to find the problem.
This is important for several reasons as you will want to know:
What exactly is the problem with my furnace?
Will I be faced with other challenges in the near future?
How much life can I reasonably get out of my current system?
If I upgrade my furnace, how much can I expect to save from operating cost reductions and is it worth it?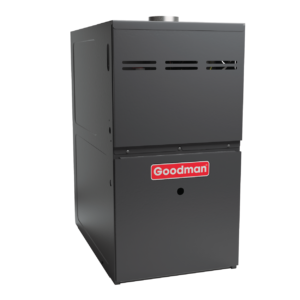 Our heat repair services include:
Complete Diagnostic and Safety Inspection
Access to our team for assistance and support
Scheduled Appointment With "On The Way" Courtesy Call
Emergency Appointments
Labour & Parts Coverage
New Furnace Installation
This could be a reality for some homeowners, but we are prepared to work with you.
Installing a new high-efficiency furnace does have its benefits such as:
Energy cost savings
Comfort control
Superior air flow
Peace and quiet
If this is a necessary step with the furnace repair work our HVAC specialist is completing, we will discuss these options in great detail.
Air Conditioning
Buy & Install A New AC System

If you are looking to upgrade your old AC unit or install a complete central air system in your home or commercial unit for the first time, you've just found Niagara's best HVAC installers for residential and commercial properties.
Our mission is to get you the best central air conditioning system that is not only the most reliable and best priced, but also has the best warranty and cheap on repairs down the road.
Have faith and confidence that you made the right choice – as what we install for you, we've installed for ourselves as well.
Inspection Of Your Central Air A/C Systems

Feeling cool air coming from a working air conditioning system is great, but everyone should get their systems checked to ensure that all the working parts (inside and out) are running at expected levels and not causing irreversible damage to your home or commercial property.
Our central air inspection service will ease your mind that your AC system is not just keeping you cool, but also not burning a hole through your pocket from unnecessary adjustments that could have been made at the beginning of the season.
Ultimately, the key to having a great running and high efficiency (less costly) air conditioning system is to properly inspect and maintain it at the beginning, or ideally just before, the usage season.
Many homeowners, unfortunately, fall victim of not having a working air conditioner at the time they need it because they didn't do a proper check and make any repairs to their central air conditioner before hand.
The goal is not only to save you from the stress of a failed system when you need it most, but also to make sure that the system isn't working against you financially by:
wasting expensive hydro,
doing costly damage to your home or place of business,
or even doing unnecessary damage and expedited wear and tear on the A/C systems themselves
We are here to keep you cool and confident in your central air system!
Our professionally trained and experienced staff will do a full central air inspection including, but not limited to:
Confirming operation of thermostat
Checking drain lines
Checking circuits
Inspecting the air condenser unit
Checking refrigerant lines
Changing air filters
And More
Integrity of our family-owned business reputation is important to us.
Our mission is to focus on preventing costly repairs and unnecessary new central air system installations. If you can get another year or two out of a particular part or unit, we will work our best to make sure you do.
The service and advice that we give to our customers is the same that we would give to members of our own flesh and blood.
We will never recommend you to spend money that you don't need to.
Home Central AC System Preventative Maintenance & Inspection – Get Started Today!
Don't wait until you've done irreversible damage – Let us keep you cool and confident in your HVAC systems.
To find out more information our our air conditioning inspection cost, call (905) 658-1214 now or fill in the form to schedule a quick visit which could save you thousands.
Niagara Central Air Conditioning Repair Services
Eventually, we all experience that dreaded moment when you set your thermostat to cold and either nothing happens or the fan starts blowing room temperature air through your house or place of business.
DON'T PANIC – WE CAN HELP!
Our friendly staff of professionally trained and highly experienced HVAC contractors will get to the root of the central air problem and get you back up and running!
Get Your Home Central Air or Other AC System Repaired
Here at Performance Heating & Air, our goal is to:
Get you up and running at minimal cost to you
Repair Central Air AC damage where possible instead of selling and installing a new home AC system that isn't necessary
Make sure you get the most life out of your exsiting home A C system
Is there anything you can before calling an HVAC repair contractor?
Absolutely!
If the issue is something simple, we encourage customers that have a little bit of knowledge and ambition to check on a few things.
Make sure your air conditioner cover is removed
Clear any leaves and other debris from the ac unit
Check, Clean, Change the air conditioner filter
Check that the voltage breaker is on to the unit
Make sure the power switch to furnace is on
If the system is still not working, you will need to have us inspect the central air conditioning system to isolate and resolve the problem.
Providing Central Air AC Service and Repair At Your Home
We will do a deep dive look into your system and perform any necessary repair which could include things like:
Inspection of components – internal and external
AC leak detection
Refilling of refrigerant
Repair or replace refrigerant lines
AC evaporator inspection and repair or replacement
AC compressor inspection and repair or replacement
Performance Heating & Air's Integrity And Your Trust Is Paramount
We treat our customers like they are part of our own family.
Our advice and workmanship is always based on the needs of the situation. Our goal is to maximize your AC efficiency at the lowest possible cost to you. We will never ask you to buy what you don't need.
OTHER HEATING AND COOLING SERVICES
Furnaces
Our technicians at Performance Heating & Air can provide full maintenance service for your furnace system in your residential, commercial building or office.

Boilers
At Performance Heating & Air, we can install the most efficient heating system for your home that will not only save you money on energy bills, but also keep the air quality in your home.
Pool Heaters
Our heaters are an energy efficient, Installation by experts at your convenience. The best and most efficient way to save money on heating utilities is with a Pool Heat Pump System.